Skip over navigation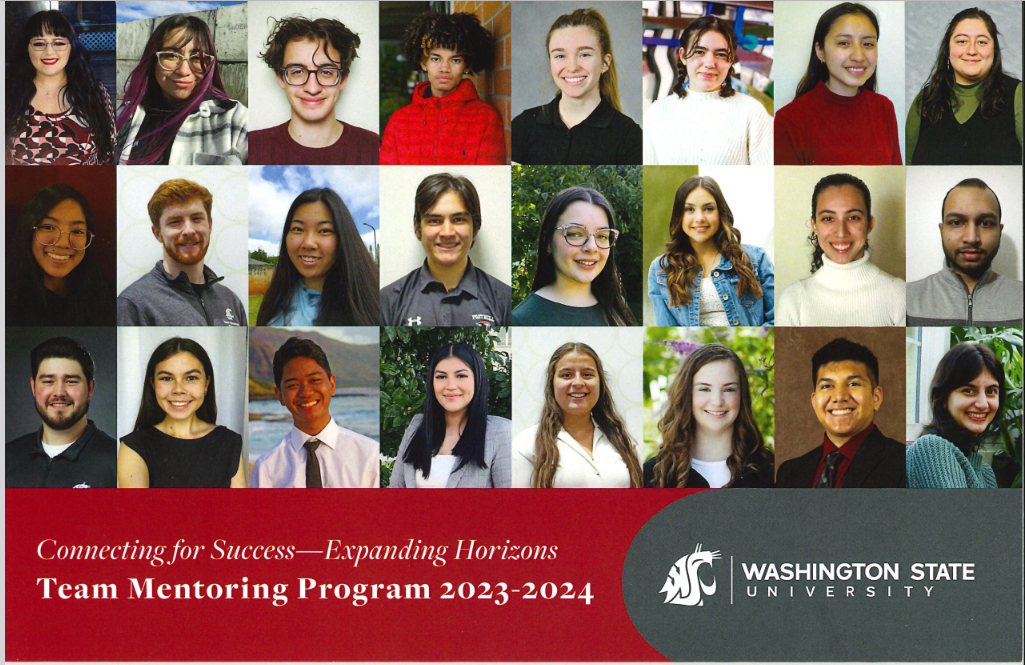 Student research, retention thriving with team mentoring

WSU Team Mentoring Program students gather for a photo at Boeing in Everett, Wash. Click (here) to read full article
What is it?
The Team Mentoring Program (TMP) is designed to maximize the experience of students pursuing Science, Technology, Engineering, and Mathematics (STEM), and Pre-Health disciplines in order to increase their retention, achievement and graduation.   
What are the benefits?
Networking
Research
Internships
Field-trips
Workshops – help you connect and succeed
Tutoring/Study Tables
Textbook and Research Scholarships 
Who is involved?
The Student Mentors are committed to share their experience and success in their journey pursuing a STEM degree.
The Faculty Mentors are professors committed to share their knowledge, expertise, and wisdom with student mentors and mentees.
The Mentees are students committed to access and take advantage of the Mentoring resource to connect, network, and enrich their college experience.
Why should I participate?
The Program helps Mentees connect with their college, participate in academic and career building experiences and prepare for the next steps. Here are five ways the program can help:
Academic Activities: Study Groups, Workshops, and Fieldtrips
Research, Careers, and Internships
Getting the Most Out of Your Major
Preparing for Professional School, Graduate School, or the Workforce
Social, Cultural, and Fun Activities  
What is happening this month?